Die fiktive Erarbeitung an der Berufsschule, eines neuen Corporate Design in Zusammenarbeit mit Radio X. 
Kunde: Unkonventionelles, multikulturelles und

«

Non-Profit

»

orientiertes Radio.
Ebenso erfolgten Beschäftigungen im Bereich des Marketings, Markenpositionierung und Markenbildung, welches der Neugestaltung zusätzlich zugute kommt.
Stichworte zu meinem Designvorschlag: Sendewellen, aktiv, fetzig, farbig (nicht Themen oder Sprachbezogen), modern, frech, jung, kontrastreich, vielfältig, spielerisch, assoziative Radioelemente.
El desarrollo ficticio en la escuela de formación profesional de un nuevo diseño corporativo en colaboración con Radio X. 
Cliente: Radio no convencional, multicultural y sin fines de lucro. 
A parte fue analizado el objetivo de marketing, posicionamiento de marca y construcción de marca, lo que también beneficia el rediseño.
Palabras claves de mi sugerencia de diseño: Ondas de radio, activo, chulo, multicolores (no relacionadas con temas o lenguajes), moderno, atrevido, joven, con contrastes, diversidad, juguetón
, elementos de radio asociativos.
The fictitious development in the vocational school of a new corporate design in collaboration with Radio X. 
Customer: Non-conventional, multicultural and non-profit radio. 
In addition the objective of marketing, brand positioning and brand building was analyzed, which also benefits the redesign.
Some key words from my design proposal: Radio waves, active, pimp, multicolored (not related to themes or languages), modern, bold, young, with contrasts, diversity, playful, associative radio elements.
ARBEITSPROZESS 

| 

PROCESO DE TRABAJO 

| 

WORKING PROCESS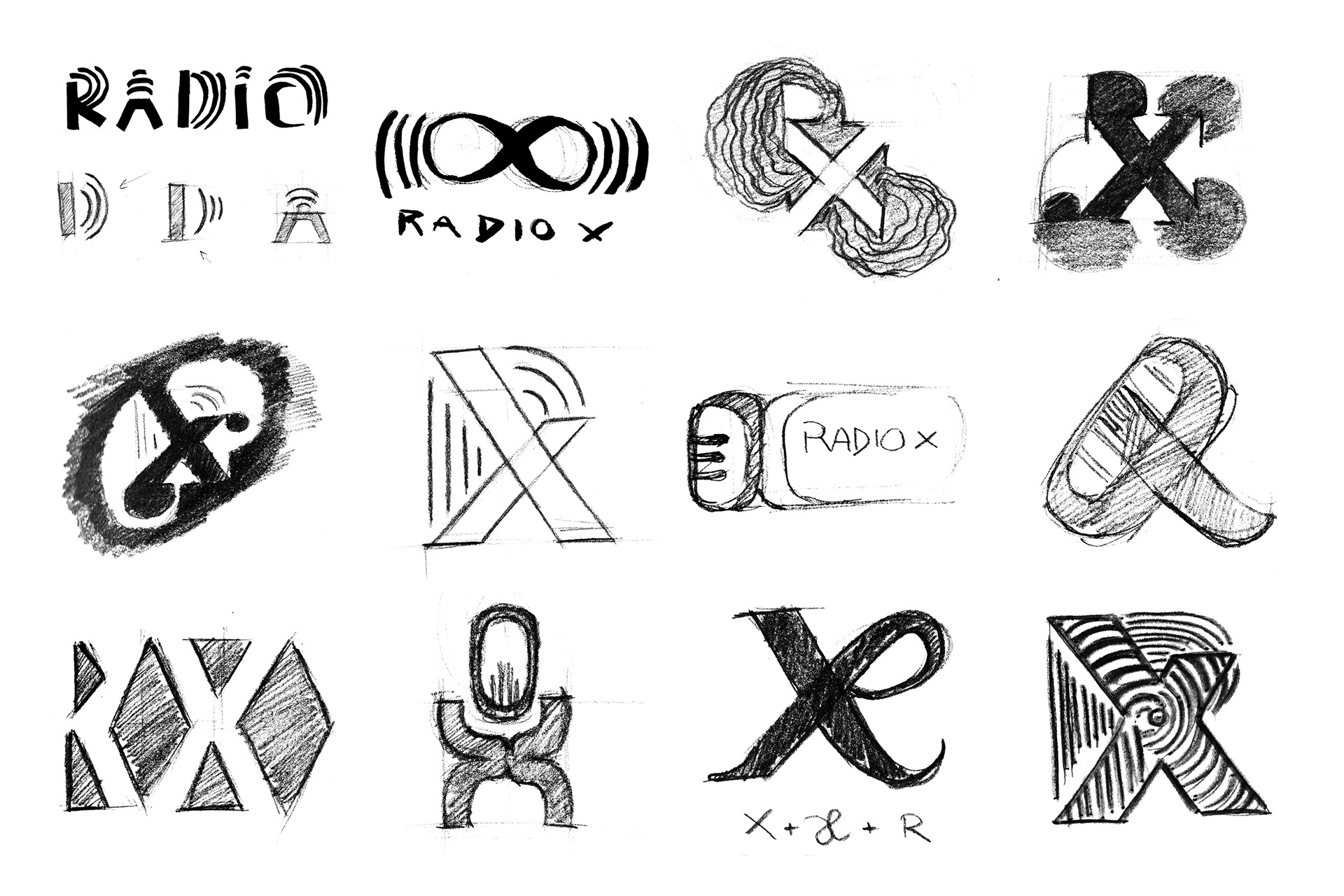 AUSGANGSLAGE 

| 

SITUACIÓN INICIAL 

| 

INITIAL STANDPOINT